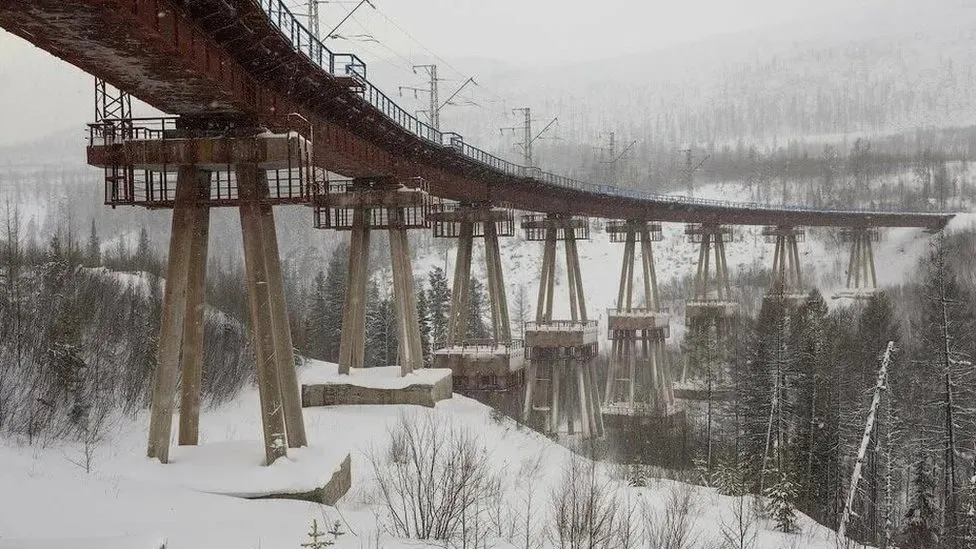 Ukraine's security service has blown up a rail connection deep inside Russia, a senior official has told the BBC.
Successive explosions are said to have happened on trains running first through a tunnel and then on a bridge in Russia's far east.
Russia has reportedly begun an inquiry into a "criminal case of terrorism" after the attacks on the Baikal Amur line running to the border with China.
The extent of the damage has not been verified by the BBC.
Ukrainian sources said that the intention was to "disable" an important piece of infrastructure that the Russians sometimes use for military purposes.