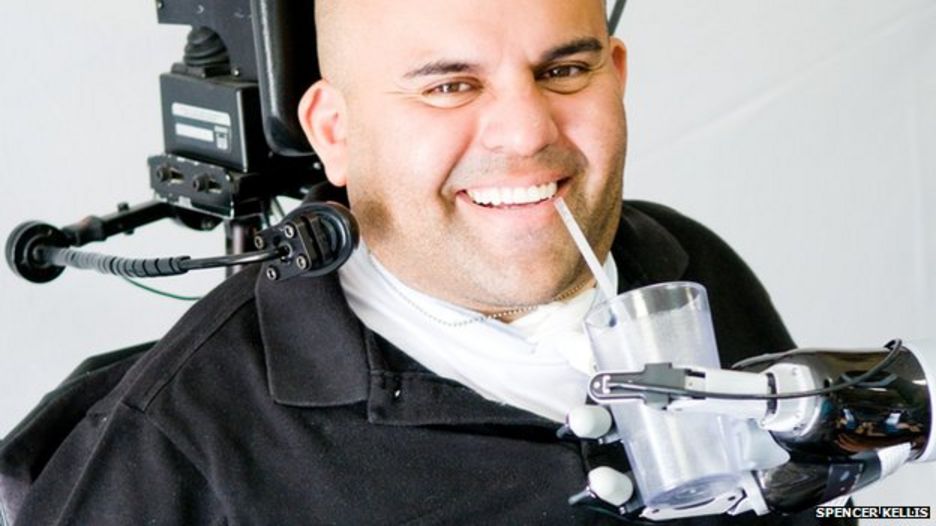 A man has been able to control a robotic limb with a mind-reading chip implanted in his brain.  It allowed Erik Sorto, from California, to sip a drink unaided for the first time in 10 years.

The details, published in Science, reveal how complex bursts of electrical signals in his brain could be interpreted into commands for the arm.

Experts said the results made brain-controlled robotics closer to being a reality.