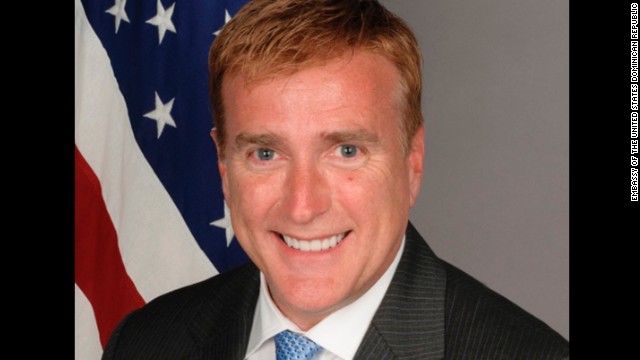 The welcome message from America's new top diplomat in the Dominican Republic touched on baseball, culture and trade ties. No surprises there.

But U.S. Ambassador James "Wally" Brewster brought one thing with him this week that's a first for a male U.S. ambassador in the Caribbean nation: a husband.

"My spouse, Bob, and I have traveled the world, from the far reaches of Asia to the stunning coastlines of southern Europe," Brewster says in a video introducing himself on the U.S. Embassy's website.
Then husband Bob Satawake chimes in: "But we always return to the beauty of the Dominican Republic."