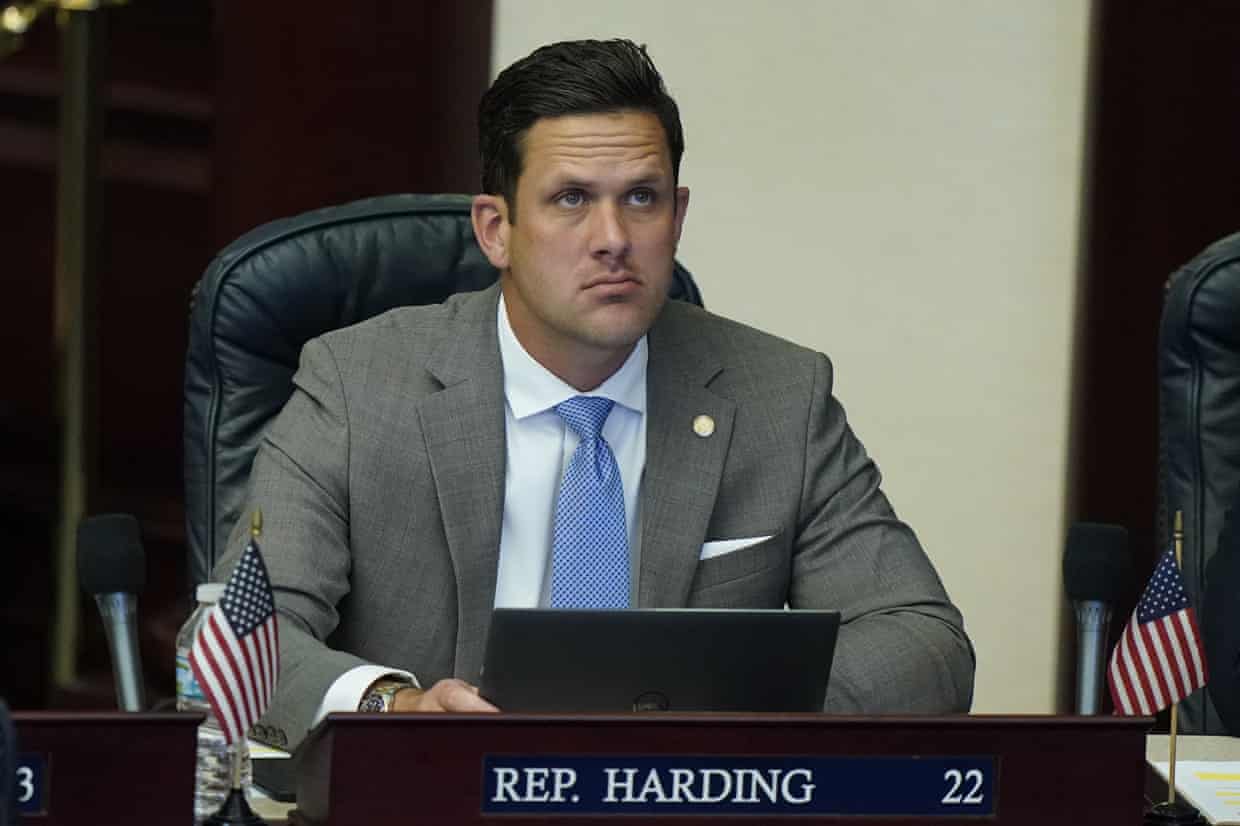 A federal grand jury has indicted Florida state representative Joe Harding, the Republican lawmaker who authored the "don't say gay" bill, for Covid business relief fraud and money laundering, the justice department announced on Wednesday.
Between December 2020 and March 2021, Harding, 35, committed wire fraud when he took part in a "scheme to defraud" the Small Business Administration and obtained Covid-related relief funds for small businesses under false pretenses, according to a federal indictment.
Harding, whose biography lists him as a "home healthcare executive" and a member of the Chamber of Commerce, allegedly "fraudulently obtained" more than $150,000 in funds from the Small Business Administration.