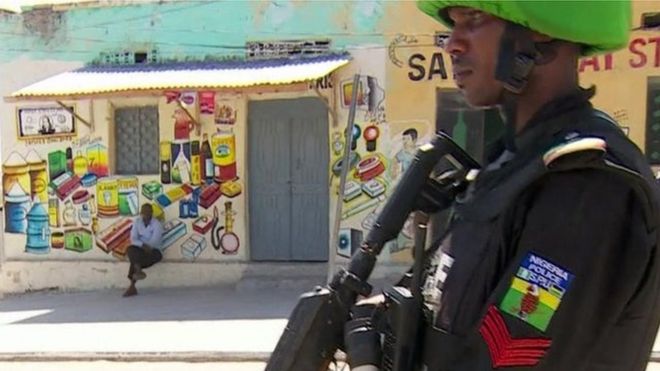 A large explosion has rocked a hotel in the centre of the Somali capital Mogadishu and there is ongoing gunfire after what is suspected to be an al-Shabab attack.

The BBC's Ibrahim Aden, in Mogadishu, says the blast hit the Naso Hablod hotel, a mile from the city's airport.

There is no word on casualties. Reports say there may have been a second blast.
Al-Shabab Islamists frequently carry out attacks in the city in their bid to topple the Western-backed government.
Update: At least 14 people were killed when gunmen stormed a hotel in Somalia's seaside capital and took an unknown number of hotel guests hostage, police and medical workers said Saturday, before security forces hunted down the attackers and ended an hours-long assault that began with an explosives-laden vehicle blowing up at the hotel gate.