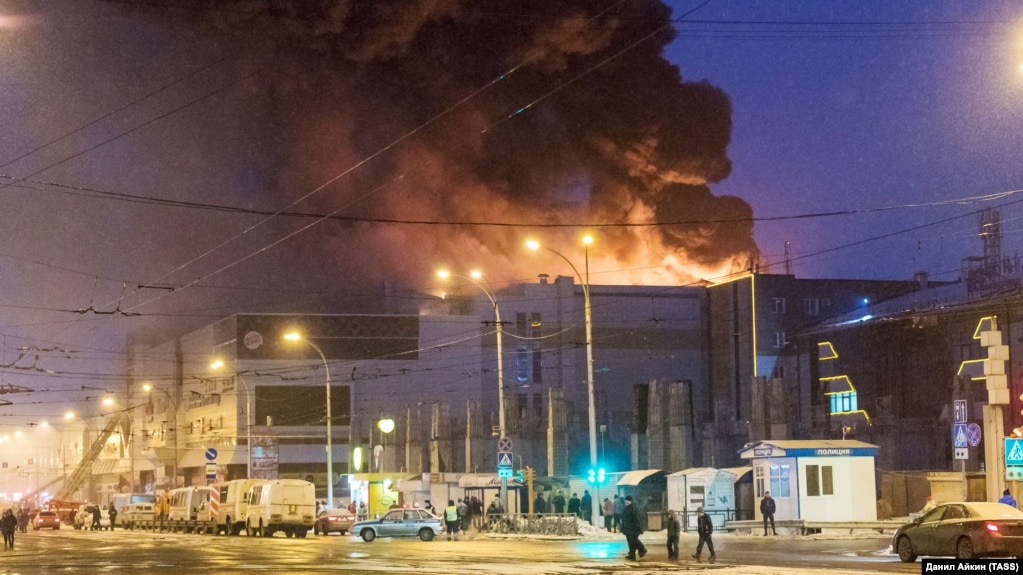 At least 37 people were reported dead and 64 remained unaccounted for early on March 26 in a fire at a shopping center in Siberia.
The death toll from the fire that began on March 25 is expected to rise as the search progresses through the building in the city of Kemerovo, 3,000 kilometers east of Moscow.
"Thirty-seven people were killed, and it is difficult to identify them," said Boris Dedyukhin, a deputy head of the Emergencies Ministry's department in Kemerovo.
He added that at least nine children were among the dead. State-run TASS news agency quoted a source as saying at least 41 children were among the missing.