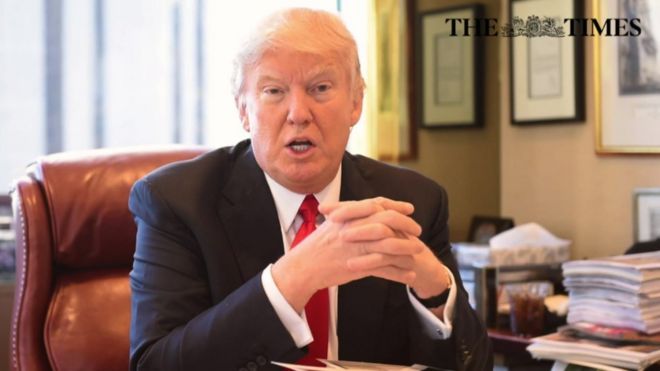 US President-elect Donald Trump has said German Chancellor Angela Merkel made "one very catastrophic mistake" by admitting more than 1m migrants.

He said Mrs Merkel was by far Europe's most important leader, and that the EU had become a vehicle for Germany.  Mr Trump was giving details of his foreign policy goals in an interview with British and German newspapers.

He told The Times and Bild his priority was to create fairer trade deals for the US and have strong borders.