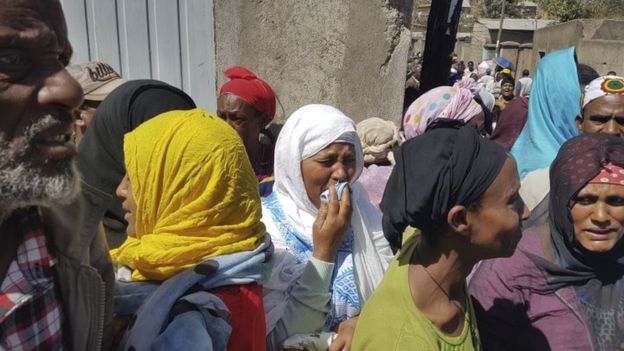 At least 48 people have been killed in a landslide at a vast rubbish dump on the outskirts of Ethiopia's capital Addis Ababa, officials say.

They say dozens of people are still missing since the landslide on Saturday night at the Koshe landfill. A resident said 150 people were there at the time.

A number of makeshift houses are now buried under tonnes of waste.