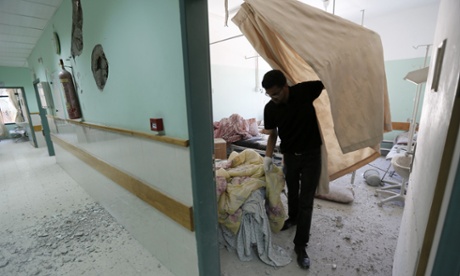 The Palestinian death toll in the conflict between Hamas and Israel reached 548 on Monday as officials said four were killed when a Gaza hospital was hit by Israeli fire.

It followed the bloodiest day of the conflict so far on Sunday when at least 120 Palestinians were killed in Shujai'iya, a third of them women and children. Thirteen Israeli soldiers were also killed – two of them US citizens – in the heaviest loss of life for the Israeli military in years.

Staff at the al-Asqa Martyrs hospital were said to be in shock that the building was hit. "People can't believe this is happening – that a medical hospital was shelled without the briefest warning. It was already full with patients," said Fikr Shalltoot, director of programmes at Medical Aid for Palestinians in Gaza city.