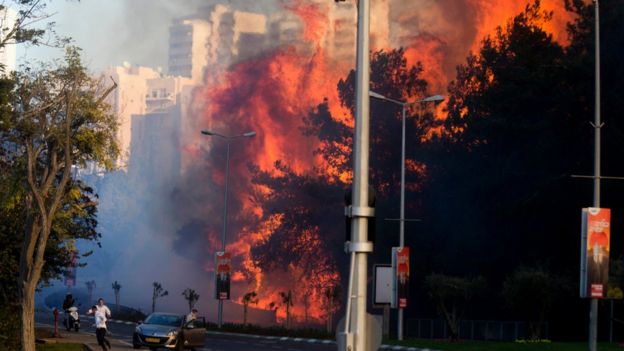 Tens of thousands of people are being evacuated as wildfires rage through parts of Israel's third largest city of Haifa.

The fires follow a two-month drought and are being fanned by strong winds in the north of the city.

Wildfires are also threatening homes near Jerusalem and in the West Bank.

Israel's police chief said arson was suspected in some cases and PM Benjamin Netanyahu said any such attacks would amount to "terror".