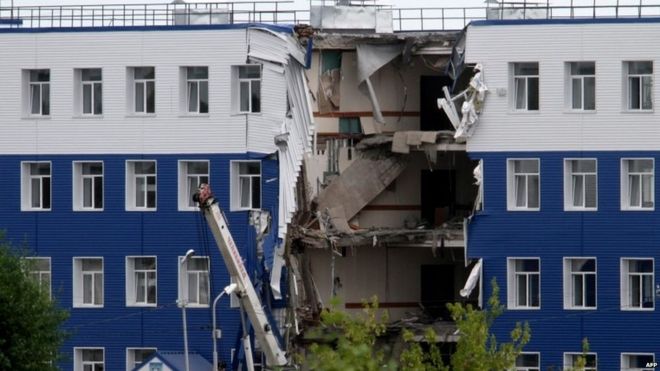 A section of a Russian military barracks has collapsed, killing 23 soldiers, near the Siberian city of Omsk, officials say.

A further 19 servicemen were rescued. Some have been flown to Moscow for medical treatment. All of those killed were conscripts, with some reports giving the age of the youngest victim as just 18.

Investigators are examining whether repairs carried out on the building in 2013 are linked to its collapse.