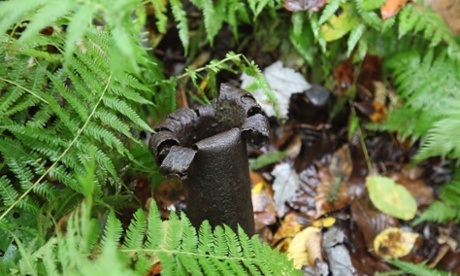 Laurie Barr spent a recent Saturday like she spends a lot of her weekends: trodding through the thorny and damp woodlands of rural north-western Pennsylvania, juggling a point-and-shoot camera, a GPS navigator, a cell phone, and, most importantly for the mission at hand, a methane detector.

"I found one!" Barr yelled from deep in the woods to her two friends – fellow abandoned oil and gas well enthusiasts who were decidedly more hesitant to walk off the pre-cut path.

"Here's the spot they killed the last abandoned well hunter," Barr joked from somewhere deep in the woods. Then Barr did something she's done hundreds of times in the last three years – she leaned over a foot-wide hole in the ground and waved around the gas detector until it began beeping. First the beeps were slow, then rapid.