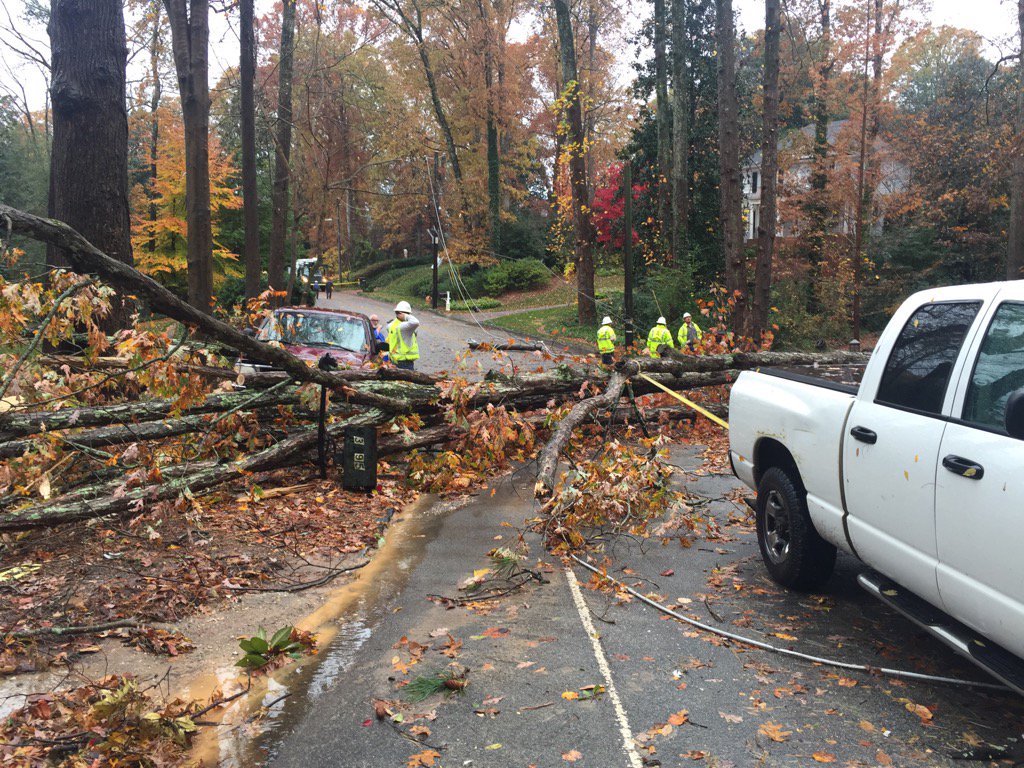 The National Weather Service says four tornadoes touched down on Wednesday, leaving a trail of damage in metro Atlanta and north Georgia.

Severe Weather Team 2 Meteorologist Brad Nitz said a confirmed EF-1 tornado southwest of Atlanta was 3/4 mile long and about 100 yards long. The twister had 100 mph winds.
An EF-0 tornado was confirmed in Alpharetta near Windward Parkway and the Big Creek area. The tornado had winds of 80 mph.  A third tornado, an EF-1, was confirmed in Buckhead. The fourth confirmed tornado was in Commerce.