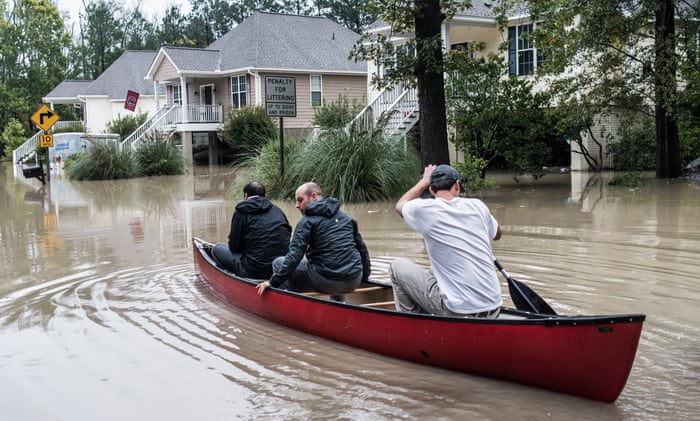 Scientists say climate change has exacerbated the effects of a storm blamed for at least nine deaths in the south-eastern US.
On Monday, after weekend downpours, flooding continued to overwhelm large parts of South Carolina and North Carolina in what was described as a "once-in-a-millennium" storm.

Individual weather events cannot be attributed to climate change, but climatologists say atmospheric conditions tied to climate change intensified this downpour.