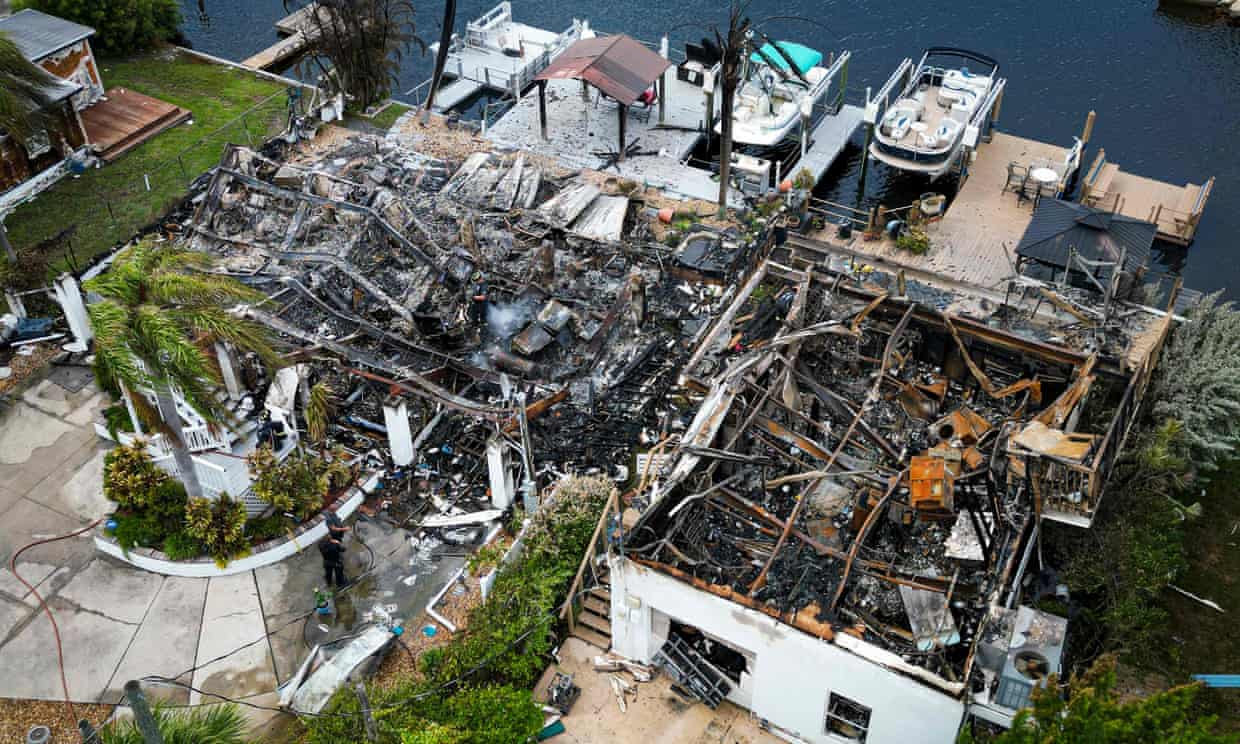 For Evelyn and Thomas Rhodes, the sign they had to flee their home was when a bed started to float off the floor.
Ashley Nicole Nguyen of Pasco county, Florida has now started a GoFundMe to try to support the Rhodeses – her grandmother and uncle – who escaped the rising waters from Hurricane Idalia unharmed but have lost many of their possessions.
"[They] were asleep when the storm came through around 5am. Then [Thomas] noticed that his bed started to float," said Nguyen.
The couple were taken by the fire department to their nearest friend's house with their small dog.
"But everything is completely destroyed, all of [Nicole's] belongings, televisions, furniture, as well as everything else on that street," said Nguyen. She said her uncle's workplace, a nearby restaurant, was completely destroyed by flooding.