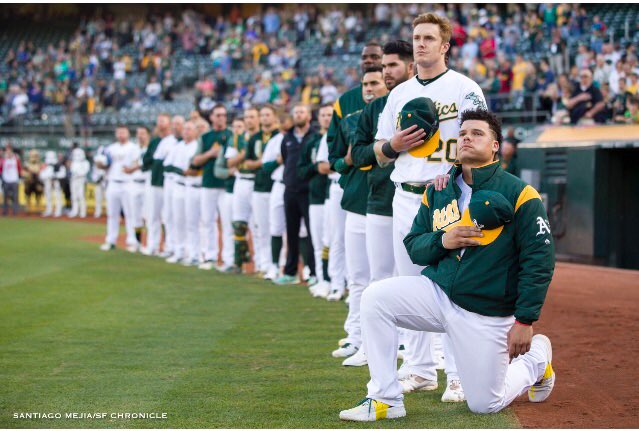 Bruce Maxwell, catcher for the Oakland Athletics, just became the first major league baseball player to take a knee during the national anthem in Saturday's game against the Texas Rangers.
"The Oakland A's pride ourselves on being inclusive," the statement read. "We respect and support all of our players' constitutional rights and freedom of expression."
The political statement came a day after the president criticized athletes who protest during sporting events.