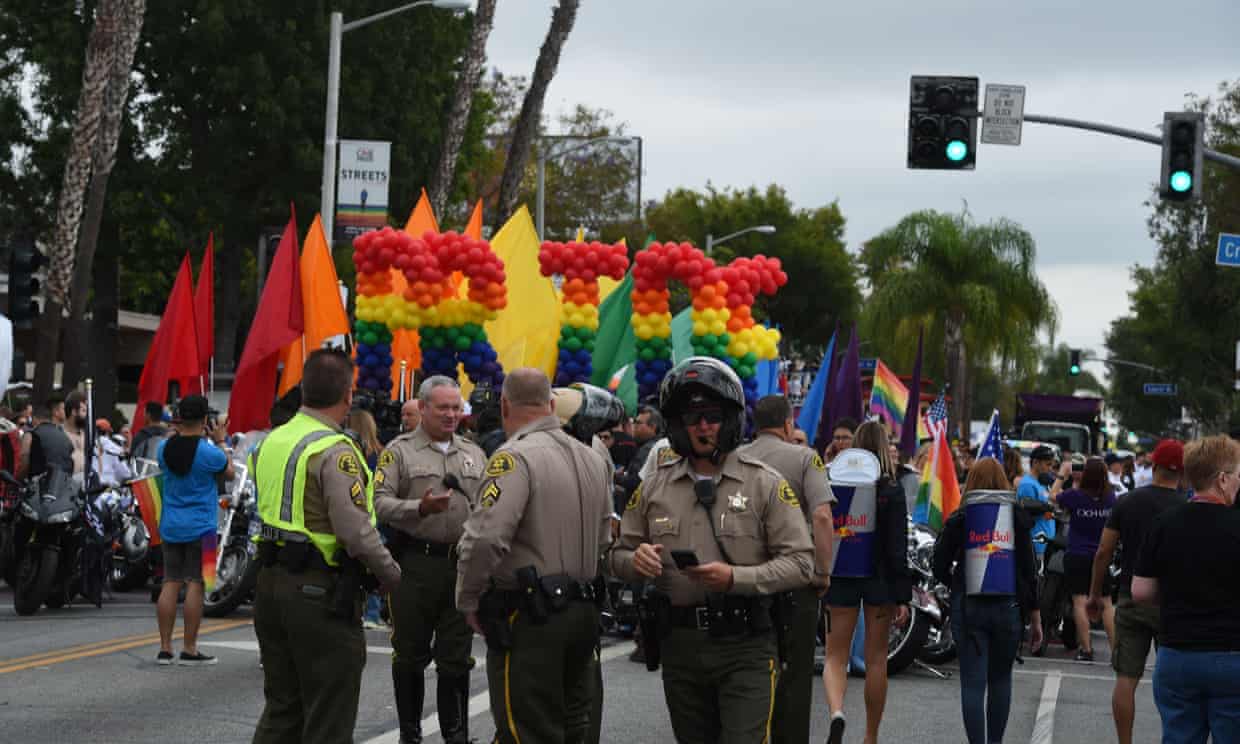 Police in Los Angeles have detained a man who was laden with guns and explosive materials and wished "to harm" Sunday's LA Pride festival.
Officers arrested James Howell with a carload of weapons hours before the annual LGBT parade in West Hollywood.

Authorities said there appeared to be no connection with the massacre at an LGBT nightclub in Orlando but mobilised scores of law enforcement officers to protect the parade.