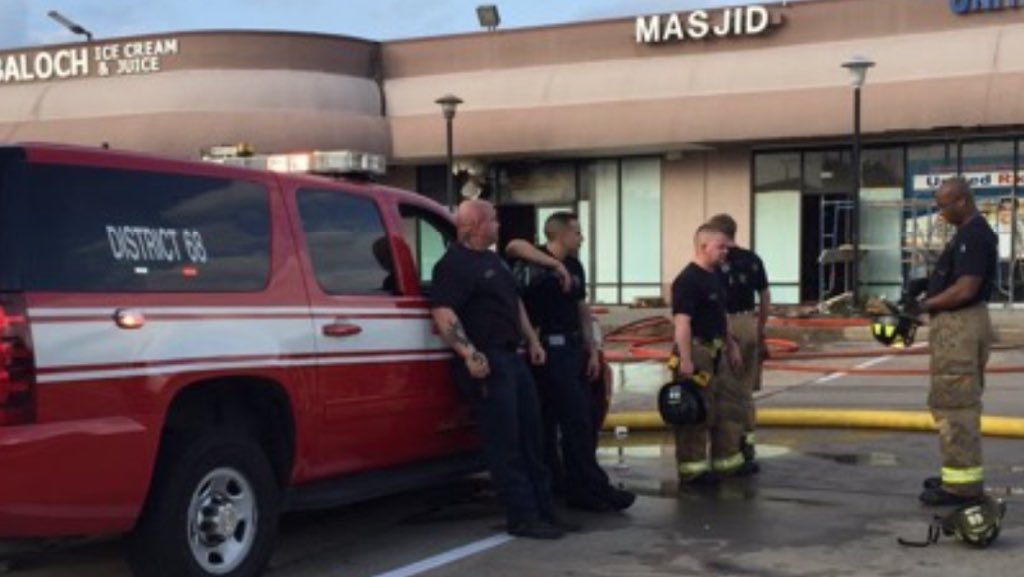 A day after investigators said a Texas mosque fire was intentionally set, deputies here are looking into an attempted firebombing at a Muslim house of worship in California.

San Joaquin County deputies responded to an incident at about 6:30 a.m. PT Saturday at the Tracy Islamic Center, 70 miles south of Sacramento.

A glass container with a flammable substance was thrown at a door to the mosque, Sgt. Nick Taiariol said. It broke, flamed and caused minor damage to the exterior of the building.