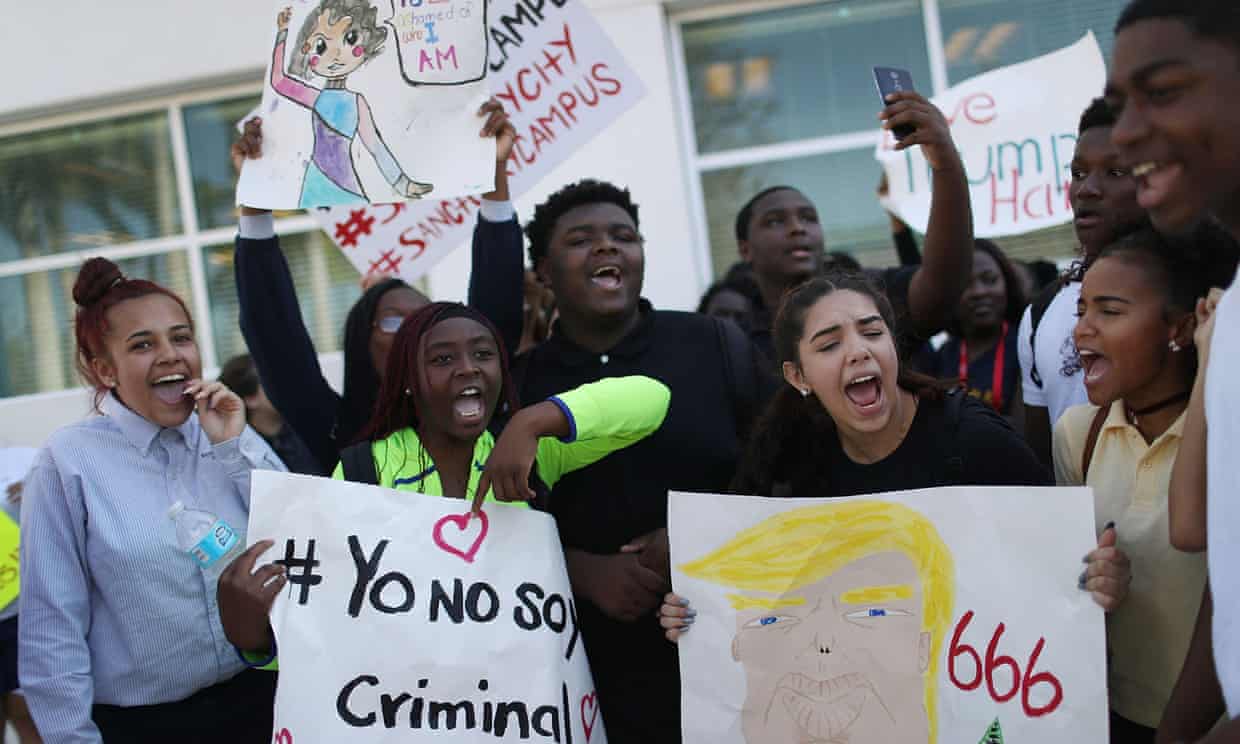 As students filed into Spanish class at a high school outside Seattle on Tuesday, their teacher, Antonio, stood at the door greeting them.  One girl – "one of my LGBTQ kids", Antonio called her – seemed unhappy.

He assured her they would talk about it in class. But just two minutes later, with students still arriving, Antonio turned around to find another classmate consoling the girl, who had "exploded in tears". She missed class and went to the school counsellor. 

"She has a transgender boyfriend and they are scared," said Antonio, who asked for his full name not to be published.  Her fear? Donald Trump.