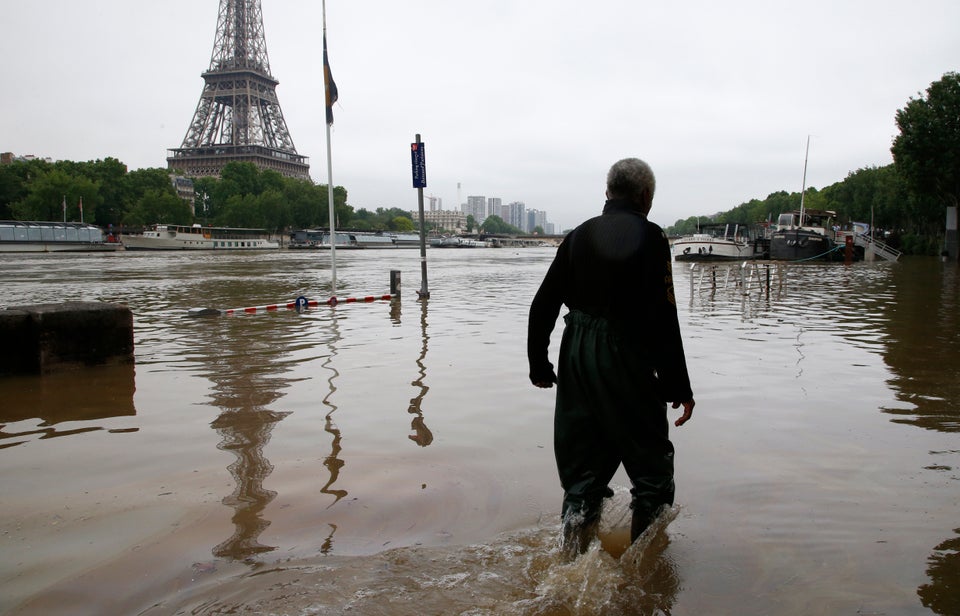 Paris' Seine river has risen a whopping 5 meters — about 16 feet — above its normal level due to torrential rain and flooding that have ravaged the French capital and other parts of Europe this week.
Photos show statues and lampposts almost submerged in water. Rafts were used to evacuate thousands of residents in certain parts of the city.
Authorities installed emergency flood barriers along the river on Thursday, and French Prime Minister Manuel Valls declared a state of emergency in the parts of the country most affected.
More...