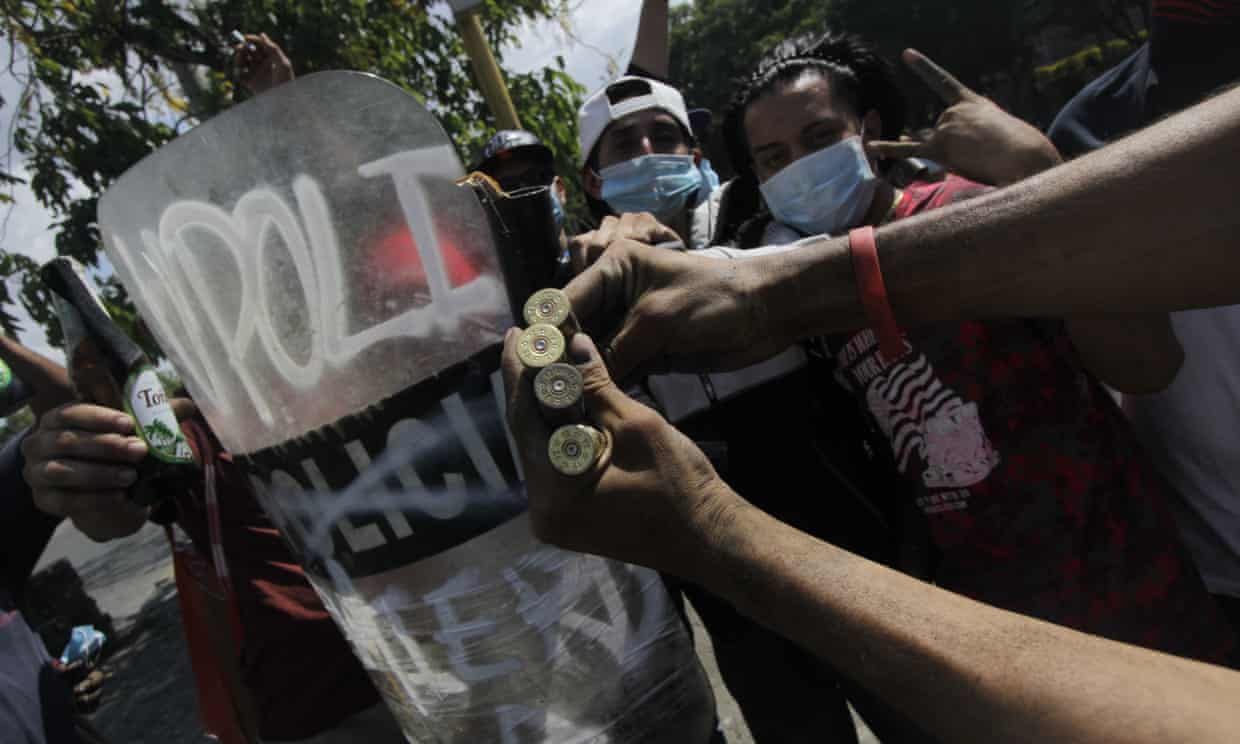 The death toll from anti-government protests in Nicaragua has risen to 25 as the national police were accused of using live rounds against demonstrators.
Those killed include Ángel Gahona, a journalist who was shot dead while presenting a live broadcast on protests in Bluefields, a town on the country's Caribbean coast.
Grainy, night-time footage shows Gahona holding up a mobile phone as he approaches city hall, reporting live via Facebook on four days of protests in the Central American country.