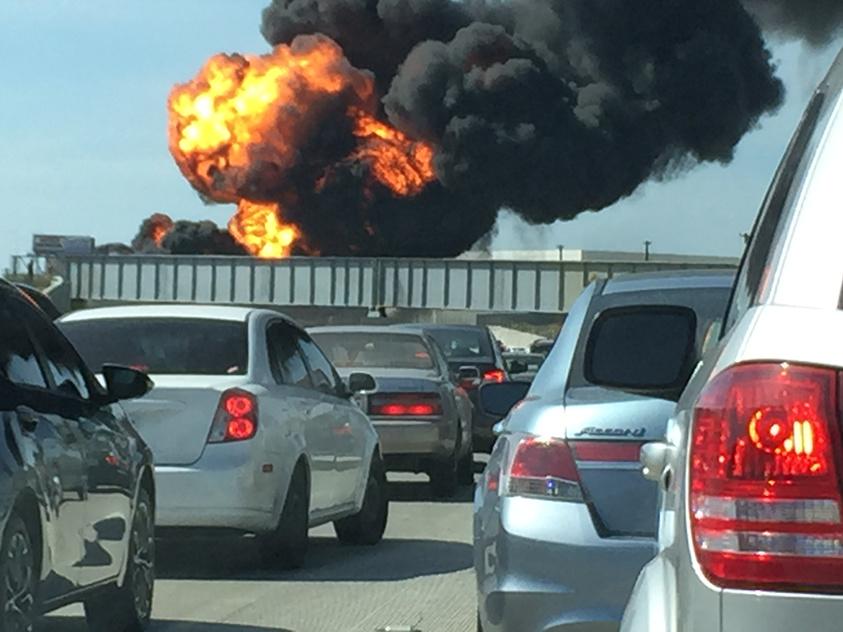 A huge ball of flames engulfed a gasoline tanker truck on a freeway outside of Los Angeles on Sunday, sending black plumes of smoke into the air that could be seen for miles and causing a traffic nightmare.

The double-tanker truck was hauling 8,800 gallons of gas on the southbound 710 Freeway when it jackknifed near the Florence Avenue exit in Bell and exploded in flames, California Highway Patrol officials said.
Dozens of firefighters arrived just after 3:30 p.m. to battle the huge fire, which could be seen as far as downtown Los Angeles.