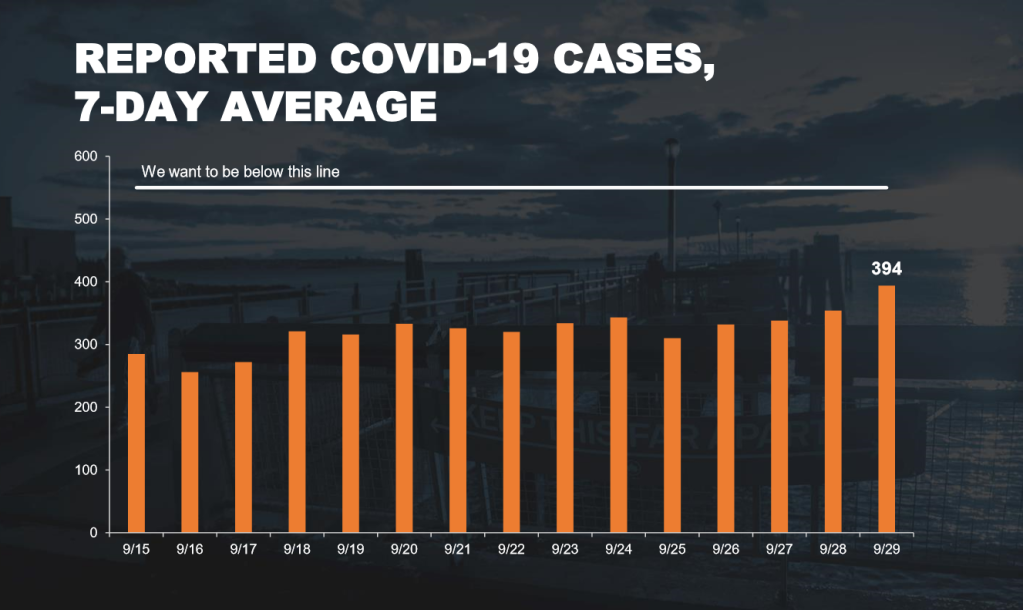 Twenty ZIP codes considered to be "areas of concern" in New York state given alarming increases in COVID cases now are averaging a 6.5 percent positivity rate, a full percentage point increase overnight, Gov. Andrew Cuomo said Thursday.
They now account for 26 percent of all statewide cases the last two weeks, despite representing just 6 percent of New York's total population.
Cuomo once again called on local governments in New York City, home to half of those ZIP codes, and in Rockland and Orange counties to aggressively executive compliance and test-and-trace strategies, warning of potential consequences New Yorkers have experienced all too painfully already over the last year.