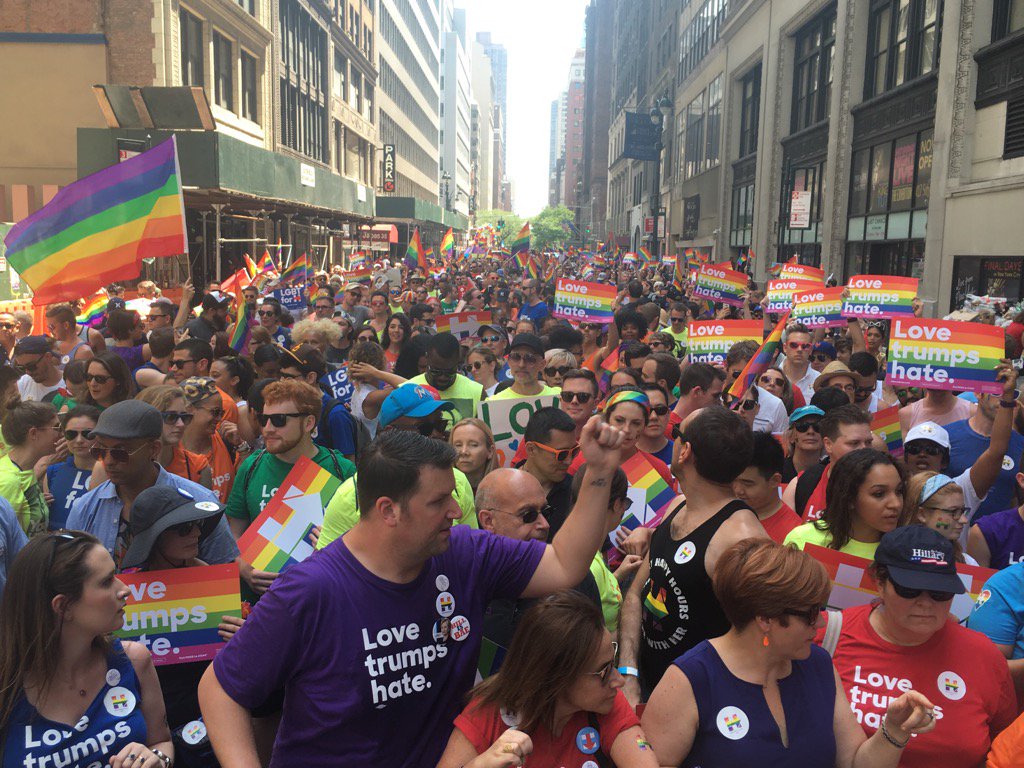 Hillary Clinton joined New York City's annual gay pride parade Sunday afternoon, making a surprise appearance alongside Mayor Bill de Blasio, Gov. Andrew Cuomo, and Rev. Al Sharpton.
Clinton joined revelers near the Stonewall Inn, the site where the modern gay rights movement took root. It was recently declared national monument.

The campaign's supporters were out in full force with the presumptive Democratic nominee during the parade, which fell this year on the first anniversary of a landmark Supreme Court decision legalizing same-sex marriage nationwide.

More...