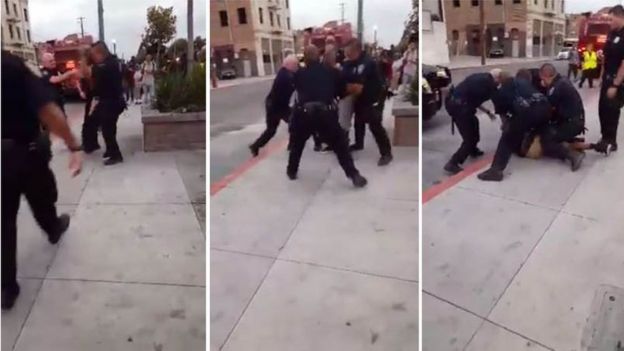 Police in California are investigating after a video posted online showed a group of officers tackling a teenager for jaywalking.

Edgar Avendano, who filmed the incident, said the teen was walking in the road on Tuesday when he was stopped by a police officer.

A Stockton police spokesman said the boy refused to leave the road and the situation escalated into a scuffle.