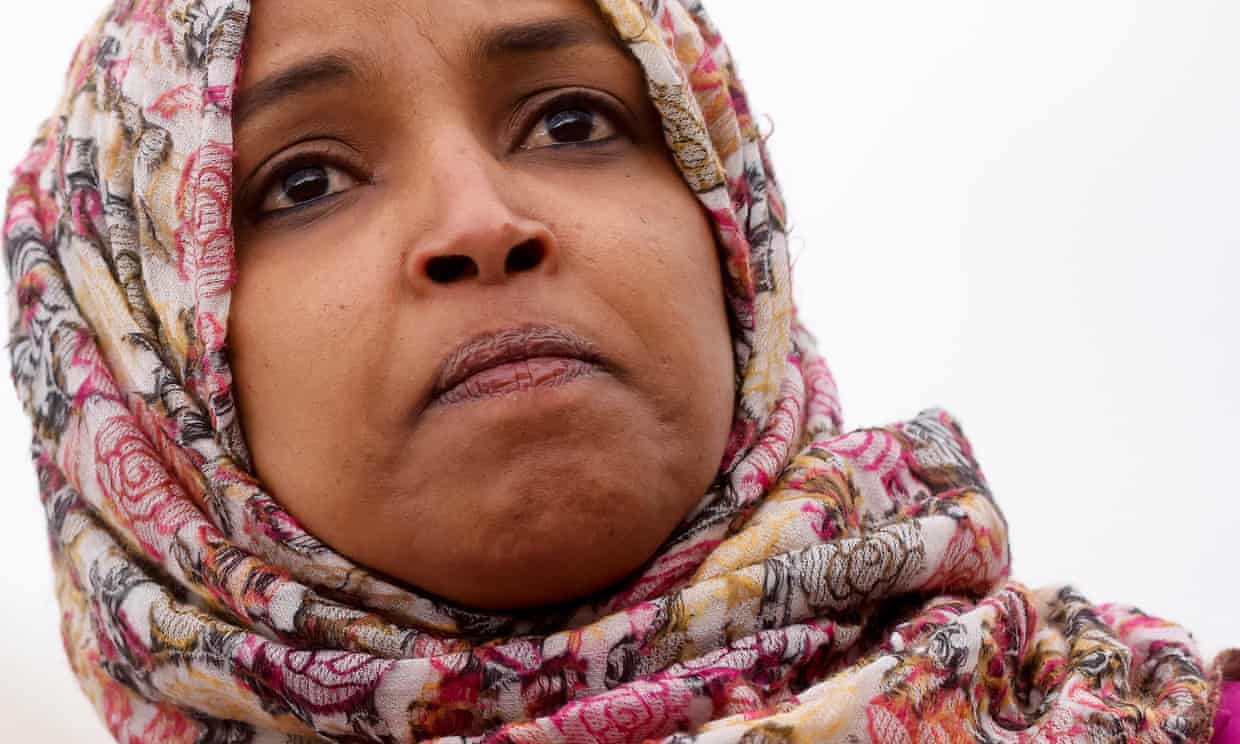 Ilhan Omar, a Muslim US representative, said she fears for her family's safety after receiving an onslaught of threats for criticizing Israel's treatment of Palestinians.
The Democratic congresswoman from Minnesota opened up in a statement about the increase in Islamophobic remarks and threats she has received, including threats directed at her family. NBC News first reported on the statement, which was later shared with the Guardian.
Omar said that she and other Muslim Americans have been negatively affected by a "dishonest smearing" that labels them as a threat for condemning Israel's treatment of Palestine amid fighting in Gaza.
She specifically called out rhetoric used by several far-right lawmakers that equates her and other representatives with terrorist supporters.