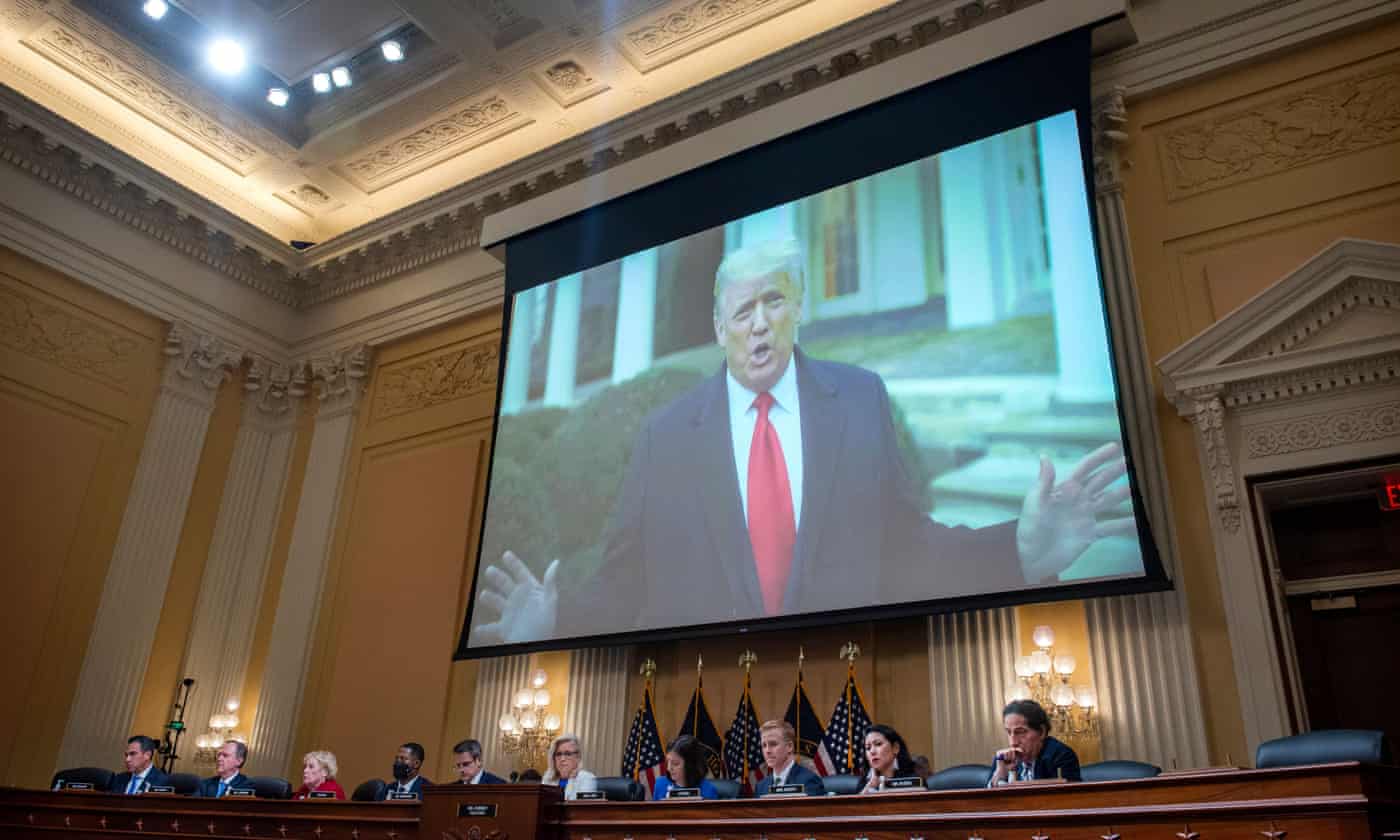 T
hey did it. They pulled it off. Anyone who feared that the January 6 committee's season finale would turn into an anti-climax – more Game of Thrones than M*A*S*H – need not have worried. There were shocks, horrors and even laughs.
The eight "episodes" have exceeded all expectations with their crisp narrative and sharp editing, a far cry from the usual dry proceedings on Capitol Hill. Each has recapped what came before, teased what is to come and compellingly joined the dots against Donald Trump.
Much of the credit must go to James Goldston, the former president of ABC News, who was brought in to help produce the hearings like a true crime series. Give that man an Emmy (if only to infuriate Trump, a TV obsessive).
Some viewers might have been disappointed on Thursday by the absence of chairman Bennie Thompson due to coronavirus (though he did join to open and close the hearing via video link). Yet with Liz Cheney in the chair and Goldston in the editing suite, a Grand Guignol was guaranteed.