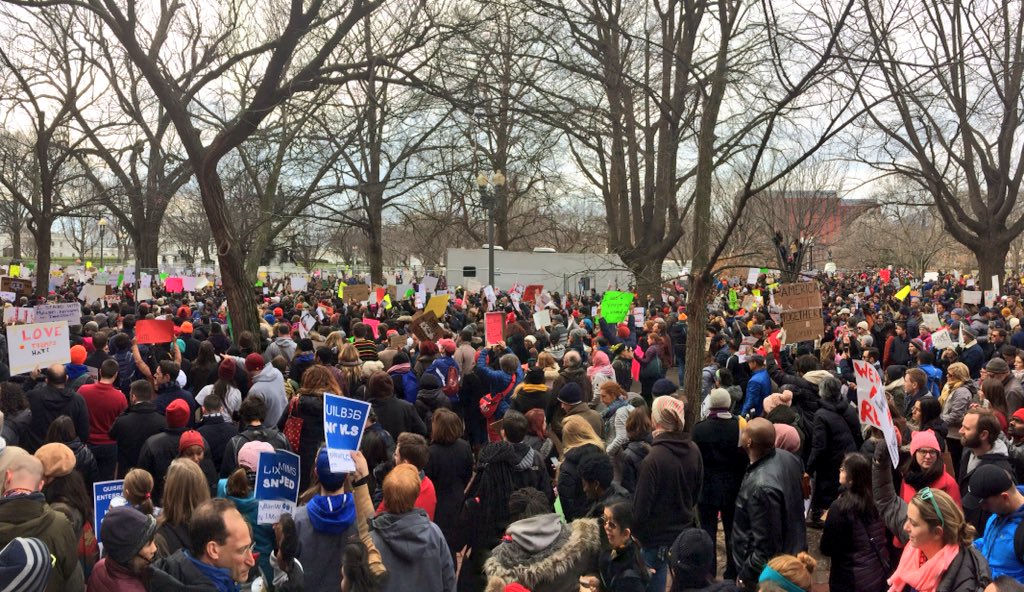 Protests broke out Sunday across the country following President Trump's sweeping executive order barring refugees and people from seven majority-Muslim countries from entering the country for set periods of time.

Lawmakers on Sunday joined thousands of people who gathered in several states to protest the president's order.
People also came out in New York City on Sunday afternoon to protest in Battery Park. Senate Majority Leader Charles Schumer (D-N.Y.) tweeted that he was heading to there to "protest these awful actions."