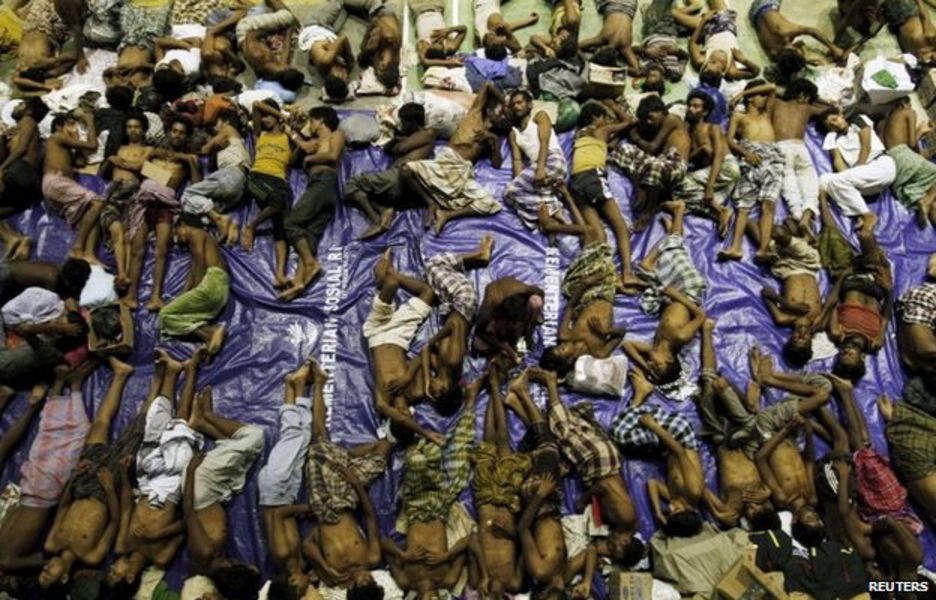 Thousands of refugees from Bangladesh and Myanmar are stranded at sea close to Thailand, according to an international migration agency.

The International Organization for Migration (IOM) told the BBC a Thai crackdown on recent arrivals meant many smugglers were now reluctant to land.
As many as 8,000 people are believed to be stuck on boats, the IOM said.

In the past two days more than 2,000 have arrived in Malaysia or Indonesia after being rescued or swimming ashore.