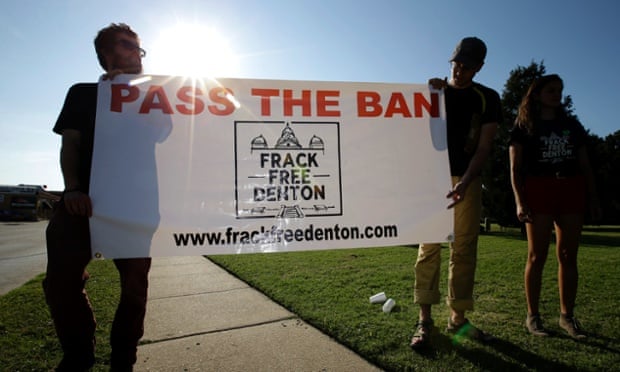 The Texas town where America's oil and natural gas boom began has voted to ban fracking, in a stunning rebuke to the industry.

Denton, a college town on the edge of the Barnett Shale, voted by 59% to ban fracking inside the city limits, a first for any locality in Texas.

Organisers said they hoped it would give a boost to anti-fracking activists in other states. More than 15 million Americans now live within a mile of an oil or gas well.