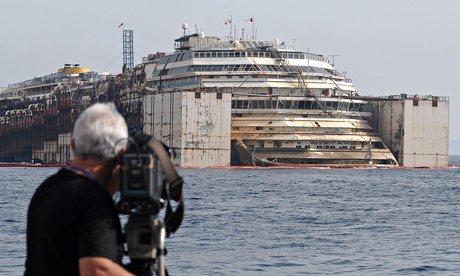 The operation to remove the Costa Concordia from the island of Giglio in Italy has caused a small oil spill, officials say.

The removal operation team said "a small amount of hydrocarbons" had been spotted late on Saturday. Salvage workers started cleaning up the spill on Sunday.  Maria Sargentini, head of the government's environmental supervisory committee for the project, told reporters on the island that the spill was "nothing to worry about".

Greenpeace had warned of the possibility of toxic waste spilling out of the ship as it was floated and towed away.