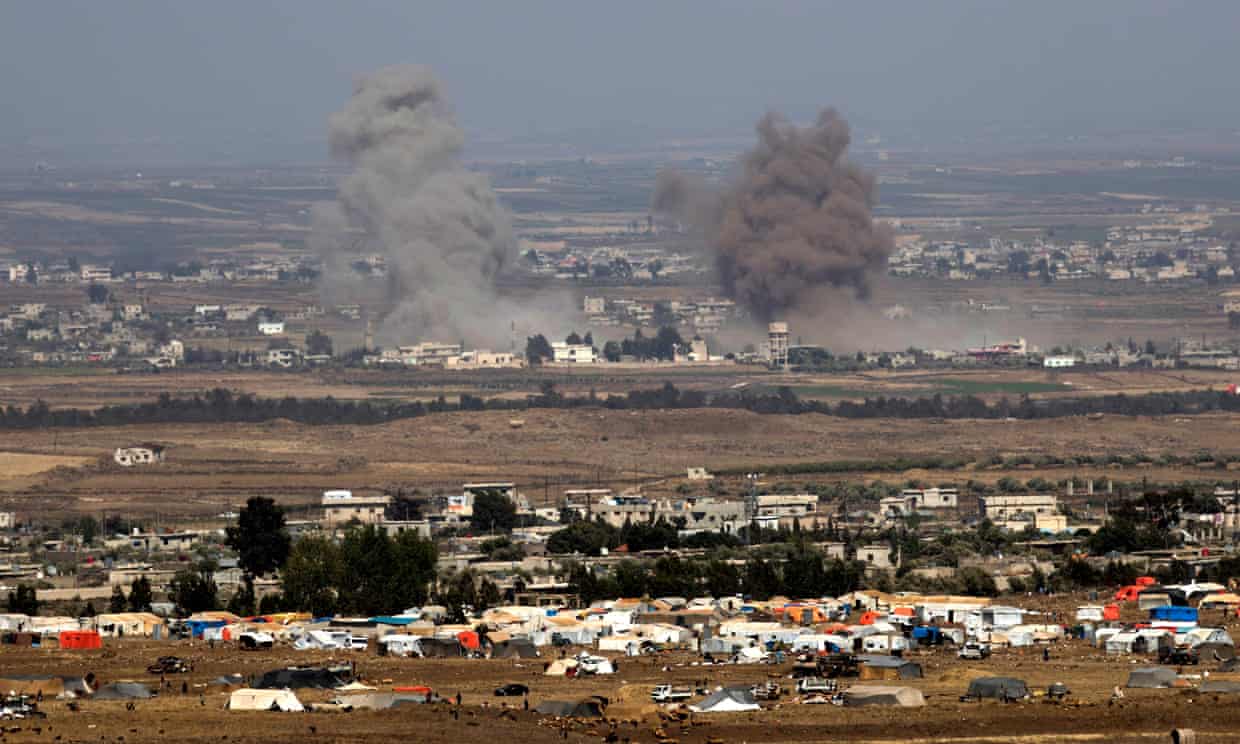 It's a regular stop for holidaymakers in Israel. American teenagers, some of them boys in sleeveless basketball tops, cluster on hilltop lookouts in the Golan Heights, a volcanic plateau captured from Syria half a century ago. Visitors ride quad bikes along dusty paths or spend the day touring the area's vineyards. Signs on the roads warn of the risks to tourists: "Caution – cyclists ahead."
For Syrians on the other side of a fortified perimeter fence, there are more pressing concerns. Thousands have gathered as close to the border as possible, gambling their lives on the assumption that Syrian government forces fighting rebels will not bring the battle too close to Israel.
It is no sure bet. From the Israeli-controlled side, the whistle of an unseen jet could be heard and then a sudden, deeper rumble. In the distance, a grey pillar of smoke punched hundreds of metres into the air as the airstrike hit.