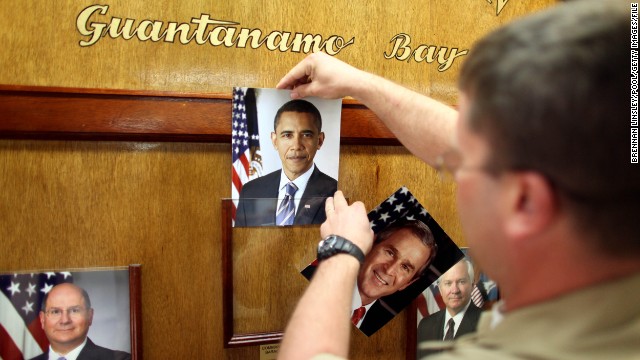 Attorneys for a Guantanamo Bay detainee on a hunger strike say a U.S. military nurse has refused to conduct forced feedings of inmates.
Abu Wa'el Dhiab has been at the U.S. Navy base on Cuba since August 2002, attorney Cori Crider told CNN.  Crider says Dhiab told her in a telephone call last week about the reported actions of the unnamed male nurse, believed to be a Navy medical officer.
"Initially, he did carry out his orders and participate in the tube feedings. But when he came, as soon as he saw what was happening, he started talking to the brothers," meaning the inmates, Dhiab was quoted as saying. "He explained to us: 'Before we came here, we were told a different story.