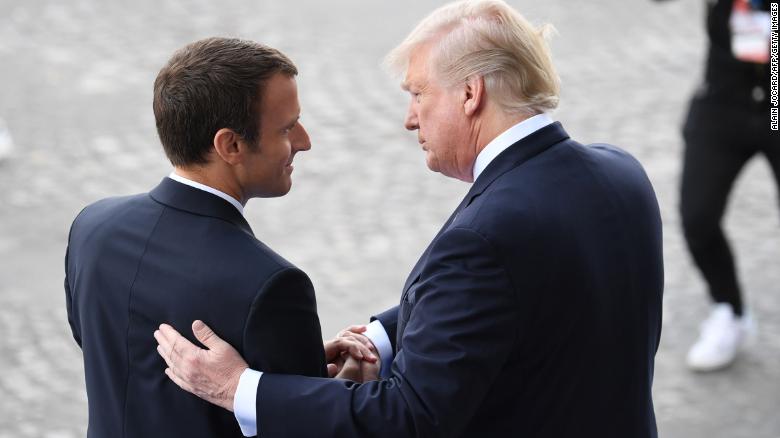 President Donald Trump is deploying the full trappings of formal state entertaining for the first time on Monday in the hopes an elaborate display of diplomacy can lead to a deeper bond with French President Emmanuel Macron.
But beneath the pomp and circumstance the state visit will bring -- streets lined with fluttering French and American flags, an elaborate military welcome and
a meticulously planned state dinner
-- the two leaders are expected to tackle a slew of pressing foreign policy issues, from the Iran deal to the Syrian civil war, counterterrorism and Russian aggression.
The daylight between the men on some of those issues will become apparent.