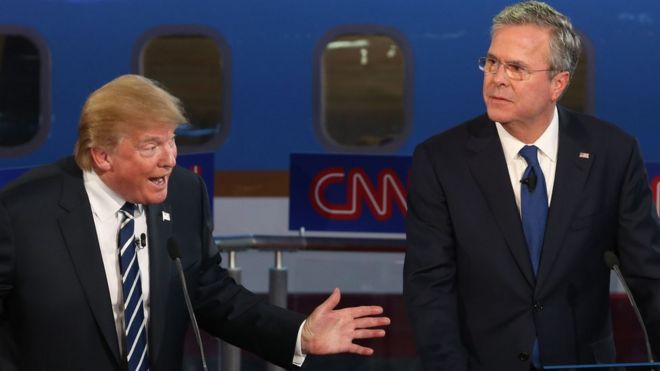 Former Florida Governor Jeb Bush has said he will not vote for Republican nominee Donald Trump in November's presidential election.  Mr Bush joins several high-profile Republicans who have refused to support the New York businessman's campaign.

House Speaker Paul Ryan said on Thursday he "was not ready" to support Mr Trump, but will meet him next week.

Breaking with tradition, Mr Bush's father and brother - both former presidents - also withheld support.

Some Republicans have said they would back Democrat Hillary Clinton but Mr Bush ruled that out.