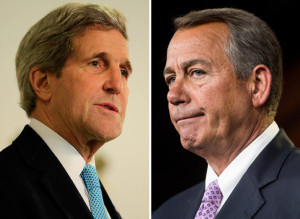 House Speaker John Boehner (R-Ohio) appeared to have pulled off a masterful political victory against the Obama administration Wednesday when he revealed that he had invited Israeli Prime Minister Benjamin Netanyahu to address Congress on the dangers of the administration's negotiations with Iran.

Coming a day after President Barack Obama threatened to veto new Iran-related sanctions legislation that he said could harm the negotiations, Boehner's move looked like a smart way to reinforce support for such bills -- a priority for the Republican-led Congress -- by showing that the U.S.'s top ally in the region supported them.

Then things started to fall apart.