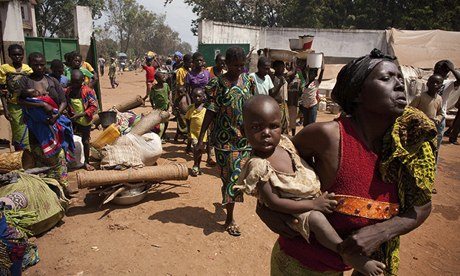 A massacre of the innocents is taking place in the heart of Africa as the world looks the other way.

One man describes how his four-year-old son's throat was slit, and how he saw a snake swallowing a baby. A woman explains that she is caring for a young girl because her mother went searching for medicine and was bludgeoned to death with Kalashnikov rifles. A young man tells how he was bound and thrown to the crocodiles, but managed to swim to safety.

This is the world of horrors that the Central African Republic (CAR) has become. Thousands of people are dying at the hands of soldiers and militia gangs or from untreated diseases such as malaria. Boys and girls as young as eight are pressganged into fighting between Christians and Muslims. There are reports of beheadings and public execution-style killings. Villages are razed to the ground.