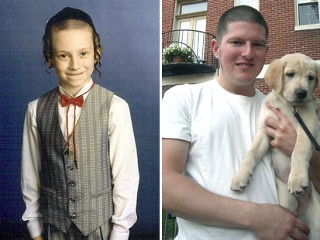 "They kept telling me, 'Don't go to the police, don't do anything. We've dealt with this before,'" with other teachers, he said. "It really shocked me."

A few days after the statute of limitations for Engelman to file a civil or criminal case against Reichman for abuse passed, the school reinstated the rabbi, the lawsuit claims.
The Brooklyn district attorney's office, which last month announced a hotline for alleged Orthodox sex abuse victims, says it has 19 active cases of alleged sex abuse in the borough's Orthodox Jewish community. And advocates say the problem extends beyond Brooklyn.