Welcome to the web site that CNN, FOX News & MSNBC don't want you to see!
Corporate News Media
There is blood on your hands!
1/2 the Story = 1 Complete Lie.
Distraction/distortion/disinformation/deception; there are many ways to lie and the TV news networks know them all!
While the TV news industry tries to convince you that you need to know more about Laci Peterson than about Dick Cheney's secrets, PNAC, or about the lies of an American President, we bring you the information that is vital to preserving democracy and freedom. An informed American is a responsible American.
Stay informed by reading our NEWS section daily! You can even get our headlines e-mailed to you daily for free!

---
---
Also...
Learn how the media has helped the Bush Administration lie about every issue from 9/11 to Iraq to AIDS funding.
IT'S NOT WHAT THEY SAY - IT'S WHAT THEY DON'T SAY! -
War & Terror = Ratings
Ratings = Money $$$
Bush + Cheney = War & Terror
Do the Math!
That is why the news networks won't tell you the
the complete truth about Bush & Cheney.
Click here.
TVNL To start video project - Details here
---
Get your Deception Dollars here!
---
Get your ribbon of resistance here!
RECENT EDITORIALS
BEYOND A REASONABLE DOUBT

- Kill all Iraqi children, for they will grow up hating Americans anyway, Did you learn this from your bible study group?

WORSE THAN TERRORISM

- So Bush's war in Iraq, which was never the American people's war in the first place, has actually harmed more Americans than the September 11th attacks.

WHY GEORGE W. BUSH IS THE WORLD'S LEADING TERRORIST!

- Is there any doubt at all that the Bush administration committed acts of terrorism when it unlawfully used force and violence against the nation of Iraq to intimidate and coerce its government and the civilian population, in furtherance of the Bush/PNAC political and social objectives.

THE SUCCESS OF FAILURE

- TURNING THE TABLES AT THE RNC - But, as we are being told that George W. Bush is the Great War President, the Great Leader, and the Great Protector of our safety, let's take a moment for a wake up call to remember the facts rather than the fiction: -

GEORGE W. BUSH IS THE MAN WHO FAILED TO PROTECT US FROM THE WORST ATTACK ON AMERICAN SOIL IN ITS HISTORY!

WALLOWING IN THE MEDIA MUDFEST

- But mud slinging should never, ever be the tool of journalists, nor an acceptable policy of the news media. It never should be, but it was.

Please Help Me - by Dick Cheney

- A TvNewsLies Parody - The news media have willfully ignored to report important stories about me, the Vice President, in favor of issues that are exponentially less important to the American public.

COMPLICIT OMISSIONS

- (WHEN BAD NEWS IS HARDLY ANY NEWS AT ALL) - The story that should have shattered the eardrums of a sleeping public was reported as if it had been an insignificant weather report.

TVNL Replay: CNN = "Contains No News"- 1 Hour of CNN Yields Less Than 5 Minutes of News - A Detailed Analysis by TvNewsLies.org
George Bush FAILED us on 9/11 - And now he wants us to rehire him! - Download Flyer.
PNAC Gallery - Learn about the people who dictate American policy.
American Terror Permit Application - Get yours now!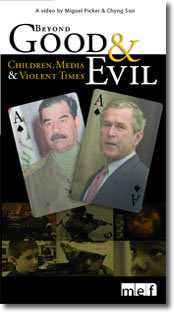 Beyond Good & Evil DVD
Children, Media & Violent Times
Click here for more info!
---
Now you can donate and receive the DVD
The Great Conspiracy
The 911 News Special You Never Saw

Please help to support TvNewsLies.org by getting this DVD here.
---

In this site you will find the following:
Get you 9/11 Deception Dollars! Click here!
** YOU CAN HELP! IT'S EASY! Get Your Free Downloadable Protest/Action Materials by clicking here!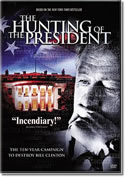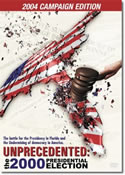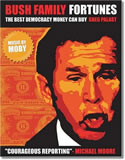 Visit our donations page to receive these and other informative DVDs. Click here!