We are told that flight 93 crashed at the hands of heroic passengers who tried to overpower the hijackers. At the crash scene there was nothing resembling a plane crash. No parts, no bodies, almost nothing. We are told that the plane vaporized. Planes do not vaporize. We lost a space shuttle traveling at 18,000 miles per hour over one third of this nation, and parts were found. Body parts were found. Yet we are told the planes on 9/11 vaporized. Look at the scene...do you think a plane crashed there.
 Here is a photo of the parts revovered from the Columbia after it disintegrated and hit the Earth at terminal velocity: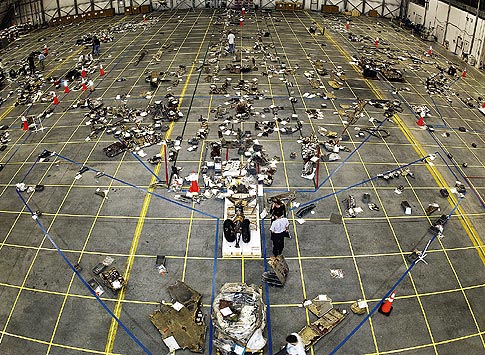 Again...do you see a plane crash in this video? In history of aviation, has a plane crash ever looked like this?