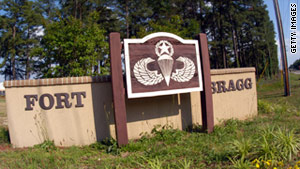 Authorities are trying to find 14,000 rounds of ammunition missing from Fort Bragg in North Carolina.

The ammunition went missing from the 1st Brigade Combat Team at Fort Bragg, said Staff Sgt. Joshua Ford.
The missing ammunition can be used in the M-4 and M-16 assault rifles.
TVNL Comment: So is this where false flag terrorists get their ammo? Keep an eye out for a "terrorist" event!