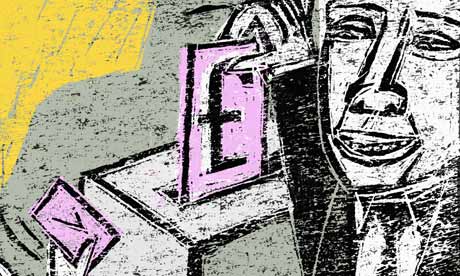 Trust business, Cameron tells us, self-regulation is a force for social good. Silly me – I thought it was an invitation to disaster
---
This column is a plea for distrust. Distrust is the resource on which democracy relies. Distrust inspires the scrutiny and accountability without which representation becomes a lie. Distrust is all that stands between us and bamboozlement by people who, like Reece, Cowie and Brogan, channel the instincts of the billionaire owners of newspapers and broadcasters.
We are living through remarkable times. The government, supported by the corporate press, is engaged in a naked attempt to rebuild the life of this country around the demands of business. Extending the project begun by Tony Blair, Cameron is creating an economy in which much of the private sector depends on state contracts, and in which the government's core responsibility is to provide them. If this requires the destruction of effective public healthcare and reliable state education, it is of no concern to an economic class that uses neither.

The corporations gaining ever greater powers will be subject to less democratic oversight and restraint, in the form of regulation. Despite the obvious lesson of the credit crunch – that self-regulation is an invitation to disaster – Cameron wants to extend the principle to every corner of the economy. Trust them, he says: what can possibly go wrong?