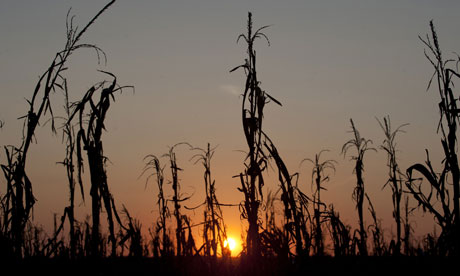 Future generations of Americans can expect to spend 25 days a year sweltering in temperatures above 100F (38C), with climate change on course to turn the country into a hotter, drier, and more disaster-prone place.

The National Climate Assessment, released in draft form on Friday , provided the fullest picture to date of the real-time effects of climate change on US life, and the most likely consequences for the future.
The 1,000-page report, the work of the more than 300 government scientists and outside experts, was unequivocal on the human causes of climate change, and on the links between climate change and extreme weather.

"Climate change is already affecting the American people," the draft report said. "Certain types of weather events have become more frequent and/or intense including heat waves, heavy downpours and in some regions floods and drought. Sea level is rising, oceans are becoming more acidic, and glaciers and Arctic sea ice are melting."