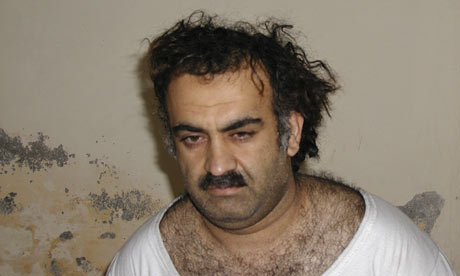 George Bush admitted yesterday that Khalid Sheik Mohammed, the self-proclaimed mastermind of the 9/11 attacks, was waterboarded by the US, and said he would do it again "to save lives".

"Yeah, we waterboarded Khalid Sheikh Mohammed," the former president told a business audience in Grand Rapids, Michigan. "I'd do it again to save lives."
TVNL Comment: Again our observations are confirmed; torture was used to create false confessions, thus creating the myths about 9/11. The torture scandal is the clearest proof that 9/11 was a false flag operation. It has been used, from day one, to create culprits where there were none. Guantanamo is a patsy factory.