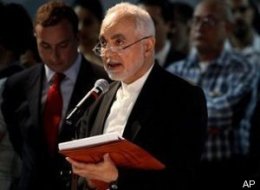 After hours of contentious public comment, a New York City community board voted late Tuesday to support a plan to build a mosque and cultural center near ground zero.

"It's a seed of peace," board member Rob Townley said. "We believe that this is significant step in the Muslim community to counteract the hate and fanaticism in the minority of the community."

The vote was 29-to-1 in favor of the plan, with 10 abstentions. The move by the Manhattan Community Board 1, while not necessary for the building's owners to move forward with the project, is seen as key to obtaining residents' support.

The organizations sponsoring the project say they're trying to meet a growing need for prayer space in lower Manhattan, as well as provide a venue for the dissemination of mainstream Islam, to counter extremism.