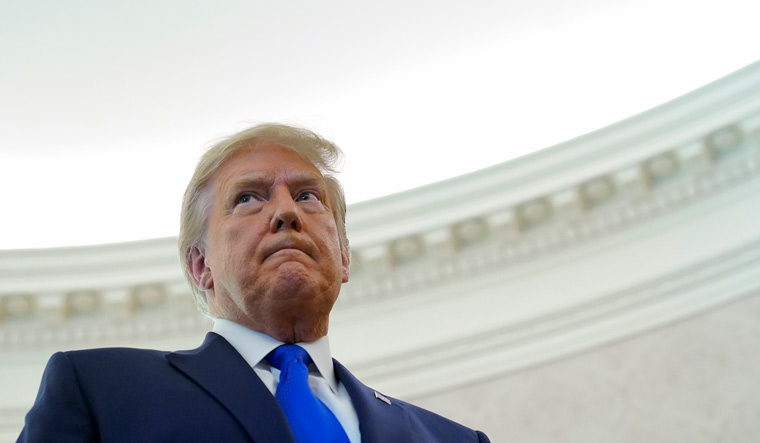 In his first comments since news broke of an ongoing cyber attack on the United States believed to be unprecedented in scale, and which Secretary of State Mike Pompeo has said is likely the work of Russia, US President Donald Trump has tried to downplay Moscow's role.
"The Cyber Hack is far greater in the Fake News Media than in actuality. I have been fully briefed and everything is well under control. Russia, Russia, Russia is the priority chant when anything happens because Lamestream is, for mostly financial reasons, petrified of discussing the possibility that it may be China (it may!)" Trump tweeted.
"There could also have been a hit on our ridiculous voting machines during the election, which is now obvious that I won big, making it an even more corrupted embarrassment for the USA," he added.
TVNL Comment: Poor Donald.  He has to protect Putin.  One day we;ll know what the Russians have on him.  And, of course, he cannot face losing the election.  Daddy would be angry.  Geez.