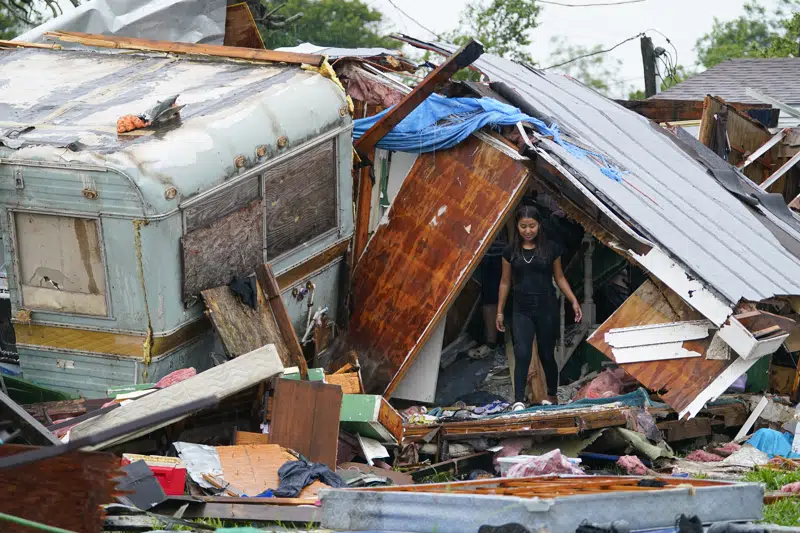 One person was killed and a curfew was imposed after a powerful
tornado
tore through a community near the southern tip of Texas before dawn Saturday, damaging dozens of residences and knocking down power lines, authorities said.
At least 10 others were hospitalized, including two people who were listed in critical condition, said Tom Hushen, the emergency management coordinator for Cameron County. Many residents also suffered cuts and bruises.
A nighttime curfew for those 17 and under was issued by Eddie Treviño Jr., the Cameron County judge, and is expected to end May 16 to "mitigate the effects of this public health and safety emergency." The order also forbids non-residents of Laguna Heights from entering its residential areas.