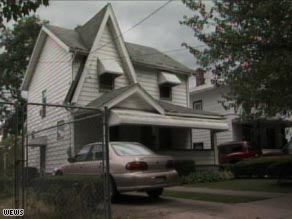 A 90-year-old Akron, Ohio, woman who shot herself as sheriff's deputies tried to evict her from her foreclosed home became a symbol of the nation's home mortgage crisis Friday.
"There's a lot of people like Miss Polk right now. That's the sad thing about it," said Akron City Council President Marco Sommerville, who had met Polk before and rushed to the scene when contacted by police. "They might not be as old as her, some could be as old as her. This is just a major problem."
TVNL Comment; No bailout for her. God bless America!