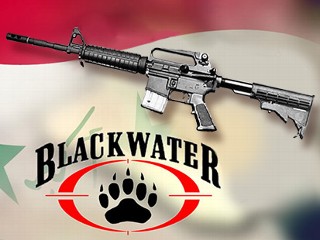 An M4 machine gun sent to Iraq by the Blackwater private security firm somehow disappeared from the company's storage facility in Baghdad and was later discovered during a US military operation, apparently against suspected insurgents, people familiar with the situation have told ABC News.
The incident, in 2006, has been kept secret until now but it raised more questions about Blackwater's operations in Iraq.

Allegations that Blackwater shipped weapons and silencers to Iraq without proper licensing are already under investigation by a federal grand jury in North Carolina, according to people familiar with the case.