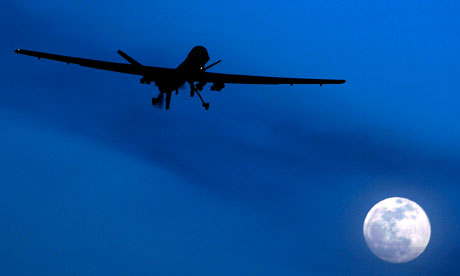 At least four people were killed and a number of others wounded in a drone strike on a vehicle carrying suspected al-Qaida members in southern Yemen, a local official said on Saturday.

The official said the strike took place at dawn on Saturday on a road to the north of Jaar in Abyan Governorate, near Aden. He did not say who was behind the strike, but previous drone strikes have been carried out by the United States. Washington does not usually comment on drone strikes.
Yemen is home to an al-Qaida wing that has planned to attack international airliners and was once described by Washington as the movement's most dangerous branch.