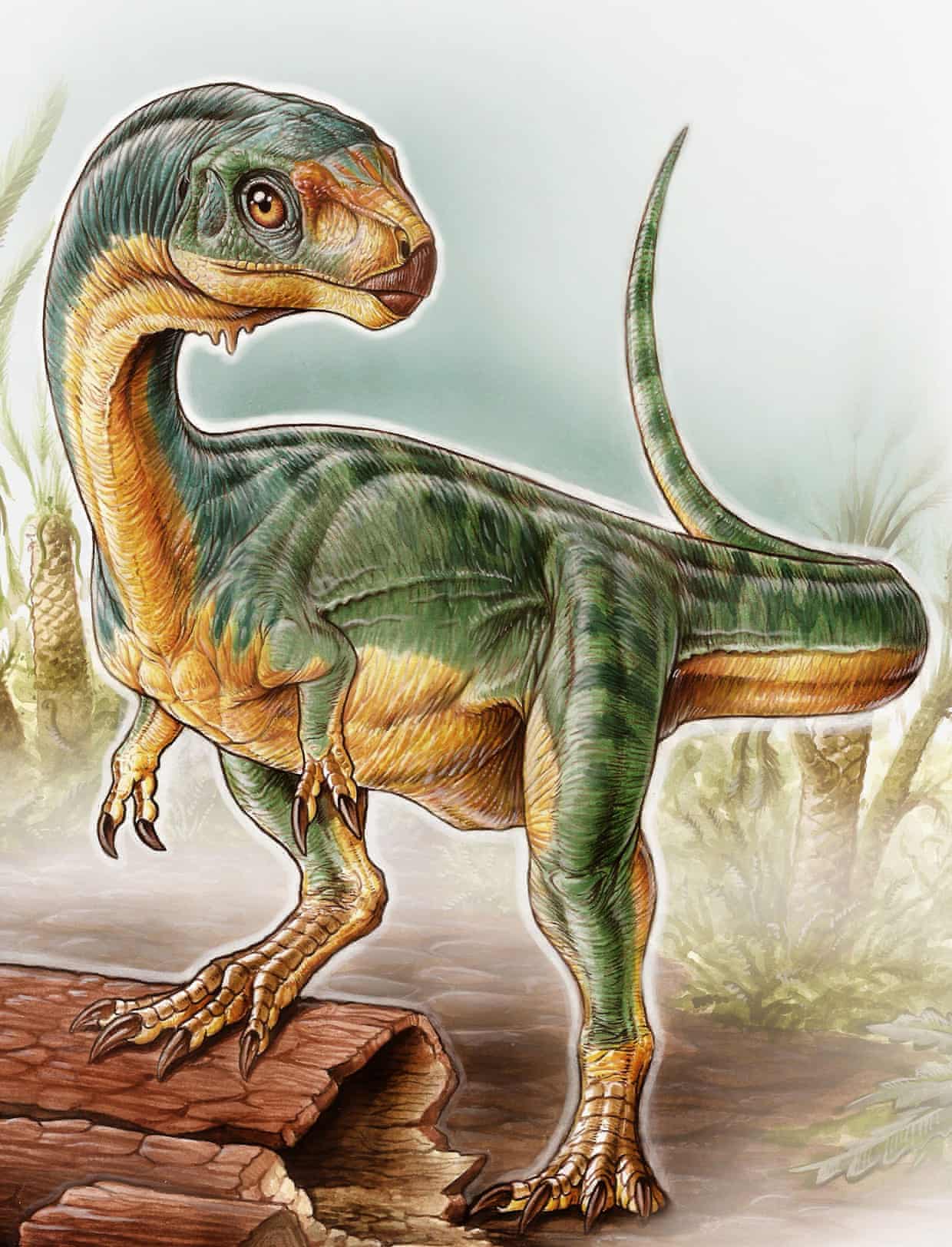 An unusual vegetarian dinosaur with the silhouette of a flesh-ripping velociraptor, whose fossilised remains were unearthed in southern Chile 13 years ago, is a missing link in dinosaur evolution, researchers have said.

A revised assessment of the kangaroo-sized Chilesaurus diegosuarezi , reported in the journal Biology Letters, bolsters a theory unveiled earlier this year that threatens to upend a long-standing classification of all dinosaurs.
Dinosaurs were the monarchs of Earth for 160m years until a space rock collided with the planet 65.5m years ago and wiped out those confined to land. The survivors, which could fly, are the direct ancestor of today's birds.

"Chilesaurus genuinely helps fill an evolutionary gap between two big dinosaur groups," said co-author Paul Barrett, president of Britain's Palaeontographical Society and a researcher at the Natural History Museum.