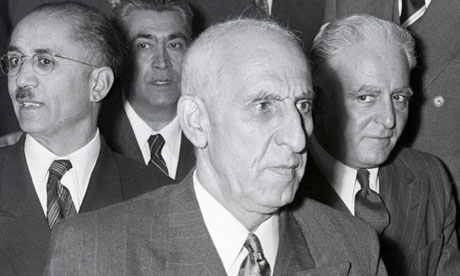 The CIA has publicly admitted for the first time that it was behind the notorious 1953 coup against Iran's democratically elected prime minister Mohammad Mosaddeq, in documents that also show how the British government tried to block the release of information about its own involvement in his overthrow.

On the 60th anniversary of an event often invoked by Iranians as evidence of western meddling, the US national security archive at George Washington University published a series of declassified CIA documents.
"The military coup that overthrew Mosaddeq and his National Front cabinet was carried out under CIA direction as an act of US foreign policy, conceived and approved at the highest levels of government," reads a previously excised section of an internal CIA history titled The Battle for Iran.

The documents, published on the archive's website under freedom of information laws, describe in detail how the US – with British help – engineered the coup, codenamed TPAJAX by the CIA and Operation Boot by Britain's MI6.
TVNL Comment:  Another chapter in the "America can do no wrong' myth book.