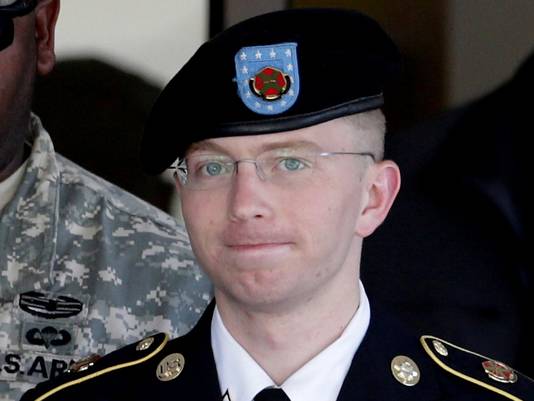 The Freedom of the Press Foundation, of which I am a board member, today published the leaked audio of Bradley Manning's statements to the court during his hearing last week. A statement from the organization follows.Today, Freedom of the Press Foundation published the full, previously unreleased audio recording of Private First Class Bradley Manning's speech to the military court in Ft. Meade about his motivations for leaking over 700,000 government documents to WikiLeaks.

While unofficial transcripts of this statement are widely available, this marks the first time the American public has heard the actual voice of Manning.
Trevor Timm, Executive Director and founder of the Freedom of the Press Foundation, stated: "Transparency is vital for an informed public, whether we're talking about the courtroom, Congress, or the executive branch. We hope this release will shine light on the plight of whistleblowers everywhere."

In the audio file, Private First Class Manning explains to the military court in his own cadence and words how and why he gave the Apache helicopter video, Afghanistan and Iraq Wars Logs, and the State Department Diplomatic Cables to WikiLeaks. Manning explains his motives, noting how he believed the documents showed deep wrongdoing by the government and how he hoped that the release would "spark a domestic debate on the role of the military and our foreign policy in general as well as it related to Iraq and Afghanistan." In conjunction with the statement, Private First Class Manning also pleaded guilty to 10 of the 22 charges against him.