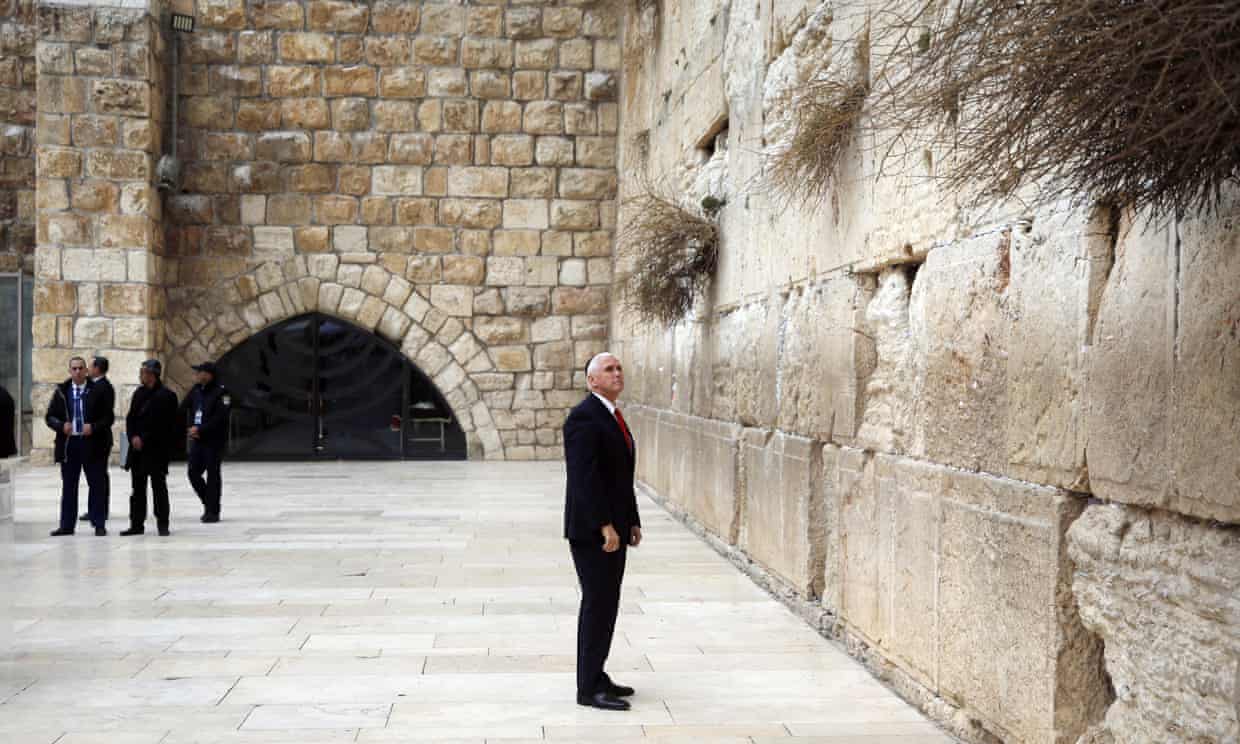 A spiritual visit by the US vice-president, Mike Pence, to Jerusalem's Western Wall has been overshadowed after female journalists were forced to stand behind their male counterparts in a fenced-off area.
While women and men are separated by the ultra-Orthodox Jewish authority that runs the plaza, both sexes are normally able to look into each other's section. During previous visits by Donald Trump and Barack Obama, sexes were divided although female reporters and photographers were afforded an unobstructed view.
One reporter, Noga Tarnopolsky, said authorities had gone too far on Tuesday with female press members "penned off behind the men, which has zero to do with any 'religious rule'".
Images shared by reporters on Tuesday showed men in front on a raised and covered platform, blocking a clean line of sight.
TVNL Comment:  Yep, the "only democracy" in the Middle East puts women where they belong: in the back, away from any access to the Western Wall.