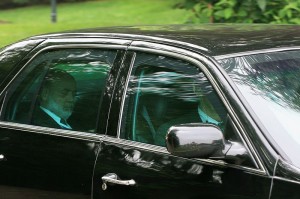 Over the next several days, more than a hundred of the most powerful people on the planet will attend a secret conference at a hotel in Chantilly, Virgina. Some of the biggest names in politics and business will be there. The hotel is going to be completely locked down and will be swarmed by hordes of security guards carrying machine guns.
This conference is so important that even the U.S. Secret Service is rumored to be involved in providing security.
These meetings have been held yearly since 1954, but no record of what goes on at them has ever been officially released to the public and all the attendees are sworn to secrecy. Decisions made at this conference will affect the lives of every man, woman and child on the planet.
The Bilderberg Group is much more than just a social club. It has played a major role in shaping the direction of the world since it was created in 1954. The Bilderberg Group helped create the European Union and it helped create the euro. This year efforts to save the euro are rumored to be high on the agenda.